CQHA National Amateur Team Tournament
One of the largest struggles shows and associations face is to maintain the fun and social side of competitive showing.
The Canadian Quarter Horse Association has combatted this issue with an incredibly popular national amateur team tournament. Developed this year by Joelle Johnson, an amateur that missed the camaraderie at shows that were a highlight of her youth career, the team tournament was welcomed by the CQHA.
Featuring ten teams, each with ten amateurs from all across Canada the tournament has given people across the nation the opportunity to meet new friends, enjoy fun events, cheer for each other and learn more about shows in other areas.
Each team is sponsored by a Canadian owned stallion and prizes has been added my many sponsors thrilled to get on board with this idea.
Show Horse Today is thrilled to support the team tournament and will continue to shore updates of the team standings each month as well as candids, sponsor profiles, spotlight stallions and amateurs and more.
Check back here for all the news related to the CQHA National Team Tournament.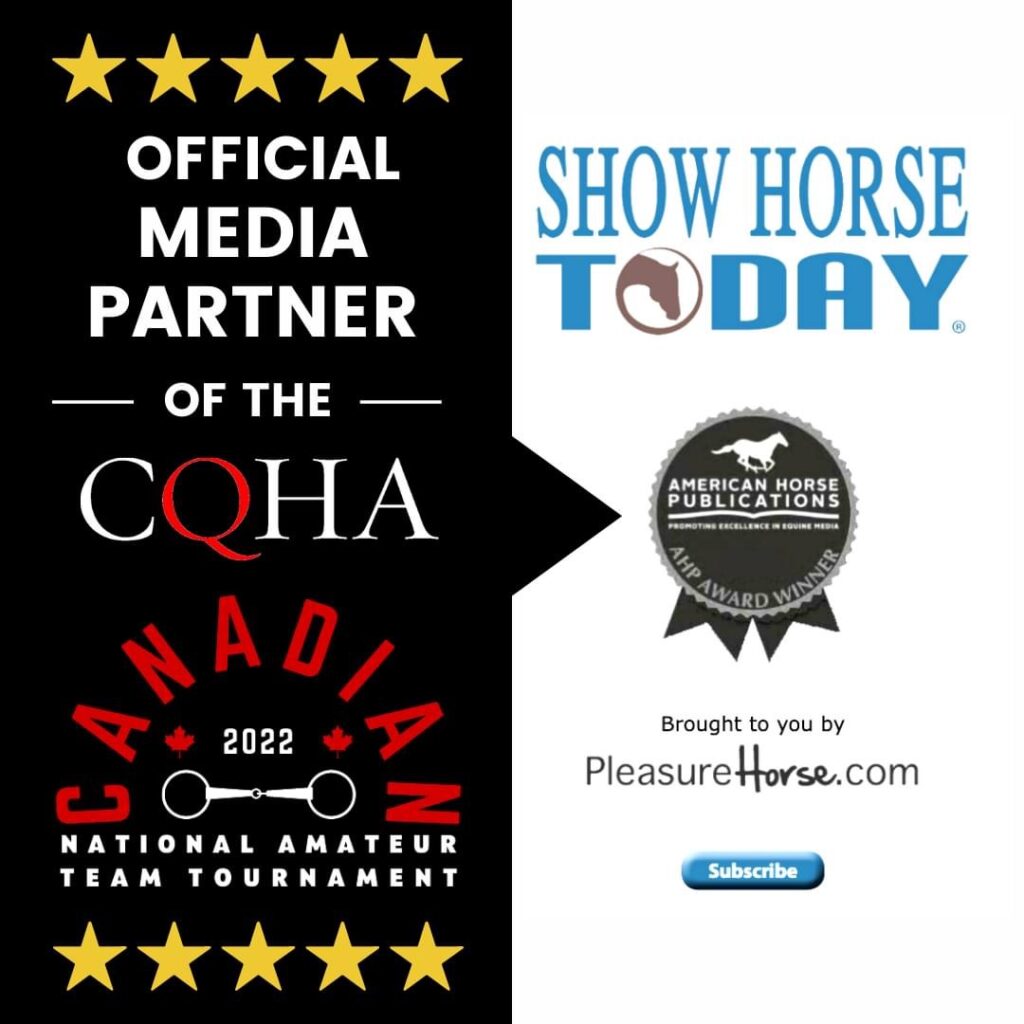 Teams
Meet the CQHA Amateur Team Tournament Teams
---
Standings
CQHA Amateur Team Tournament Standings
---
News
Check out the latest news, events and candids
---