Goodbye to a Great…Allocate Your Assets Passes at 23 Years Old.
We are heartbroken to share the loss of a truly legendary sire who defined excellence in the  Hunter Under Saddle as both a show horse and a sire. Allocate Your Assets was 23 years old and while that is a great life for a horse, it is still a devastating day in the horse industry. 

21 years ago at the Redbud in Oklahoma, Kathy Tobin's trainers, Jim and Deanna Searles were looking for a new show partner for Katherine Tobin and they had just two important requirements – this horse needed to be good minded and it needed to be a good mover.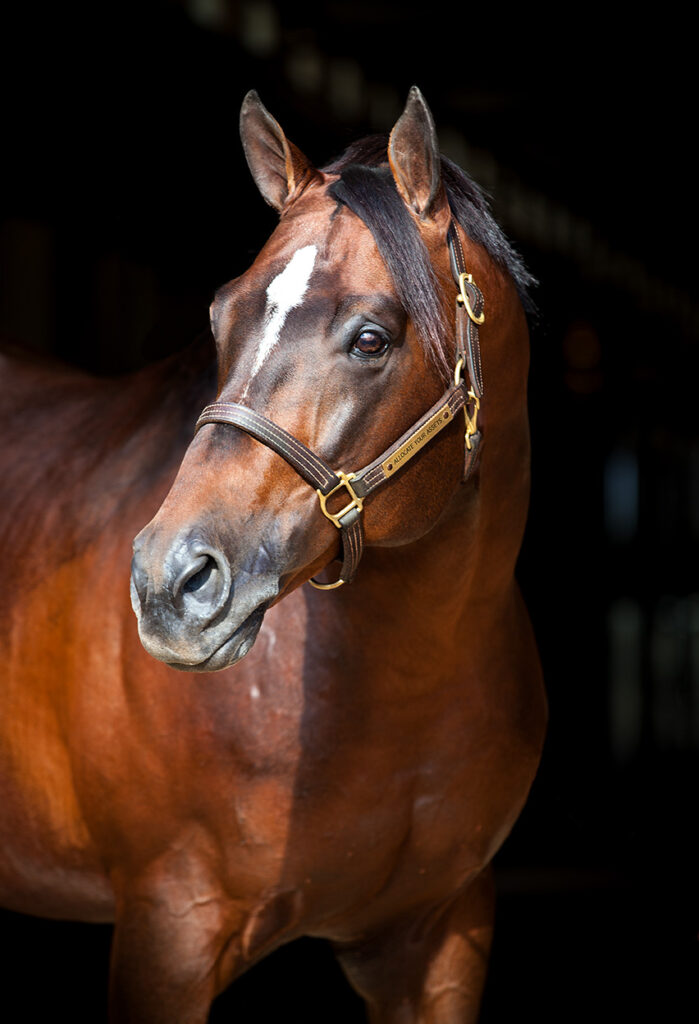 They asked Brian Isbell if he had anything special and the dream match was made. While they really didn't think they wanted a stallion for her, Al's excellent movement and fantastic mind made it an easy call. The rest you could say was a fairy tale come true.  
AYA started his career in the show pen as a two-year-old winning the two-year-old open HUS at the Congress, The Southern Belle, and the NSBA Breeders Championship. He continued to show and win, racking up many championships including a Reserve AQHA World Championship in Sr HUS, A Bronze Globe at the AQHA Select World Show, Congress Champion Sr. HUS  and countless futurity and maturity wins.  AYA has long been the all time leading sire of Hunter Under Saddle money earners. 
As impressive as Al was in the show pen, his mark was truly left as a sire. Allocate Your Assets sired 637 AQHA foals to date who have earned in excess of 1.8M dollars, 28,378 AQHA points, 31 AQHA World Championships and 18 Reserve AQHA World Championships.
There have new countless champions sire by Allocate Your Assets but a few to note include:

Al Fool Ya, LTE: $71,503 AQHA Points: 729  2015 Congress Masters HUS Champion, 2019 AQHA World Champion Amateur HUS,  2019 AQHA World Champion Sr. HUS. Multiple Congress, AQHA World and NSBA World champion and reserve champion in Hunter Under Saddle.  

Couture Blue Genes, LTE: $69,050 AQHA Points: 298.5  2018 NSBA Horse of the Year, Multiple AQHA World Champion, Multiple NSBA World Champion, Multiple Congress Champion

Pretty Assets, LTE: $67,193 AQHA Points: 125 AQHA World Champion,  Multiple Congress Champion, Multiple NSBA World Champion, Leading HUS dam. 

Lastcallfour Alcohol, LTE: 56,161 AQHA Points: 63.5 2011 Congress Masters Hunter Under Saddle Champion
"Our hearts are broken, today is one of the days that everyone in the horse industry dreads" shared Jim, Deanna, Kathy and Jerry. 

" 'Al' was referred to as the king of the barn but his sweet eye and kind demeanor made you forget sometimes that he was in deed a stallion. Al was a pleasure to train, show and be around. He stamped his babies with this same loving personality and unmatched show presence.  Al not only changed our lives but we feel that he has made a lasting impact on the industry. He will truly be missed!" 

"Thank you to all that loved him, supported him, cheered him, rode him and bred to him. Al was a blessing to us all."
Thank you Al for setting the standard for what a Hunter Under Saddle horse could look and move like. To all who loved him, especially Kathy, Jerry, Deanna and Jim our thoughts and prayers are with you at this sad time. 
Thank you for sharing Al with us all of these years. He was a legendary leading sire, yet his stud fee remained in reach for many breeders. Allocate Your Assets was so loved and that love shone through in every word spoken about him. 

Rest easy Al. You have earned it.